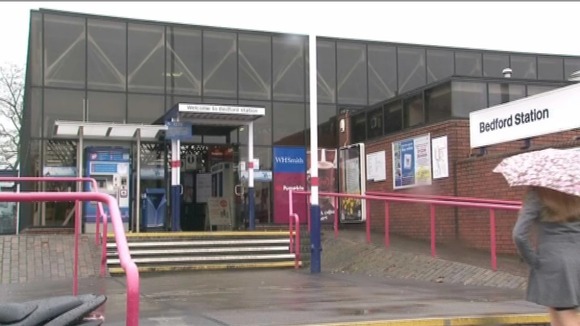 There have been developments for two major railway lines in our region today - leaving both heading in different directions.
The proposed High Speed 2 link between London and Birmingham was left out of the Queen's Speech - a setback which could signal further delays, but plans for the East West Rail link, connecting Bedford and Milton Keynes with Oxford, are gathering momentum.
While HS2 is facing delays plans for another major rail link seem to be right on track. 3-million commuters pass through Bedford's railway stations every year and there could soon be even more with a new line connecting Bedford with Oxford. Bedford Borough Council has now given its backing for this section of the East West rail, along with many other local authorities.
"A better connected town, a better connected area, is an area businesses want to be, and businesses want to locate themselves. That's a great benefit to us locally in Bedford, and that's the sort of benefit we want to see from it"
– Cllr Michael Headley, Bedford Borough Council

If it goes ahead, the section of the East West rail link would be built by 2017, to run between Bedford and Oxford, passing through Bletchley and Milton Keynes. The government would fund the project and there would be contributions from local authorities; the final decision is expected to be made this summer.