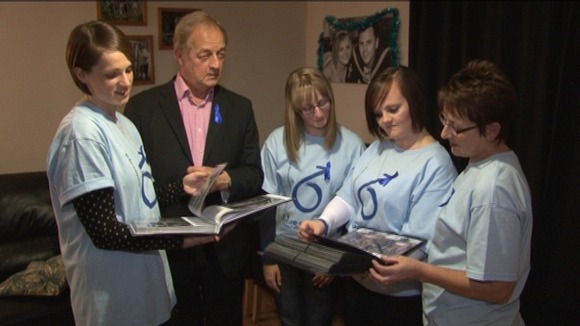 A charity set up in Norfolk by a man who was diagnosed with prostate cancer is set to be launched on the national stage.
Mel Lacey, who is from Norwich, co-founded the Blue Ribbon Foundation in 2011 to help raise awareness about male cancers.
On Wednesday 9th May the Norwich North MP Chloe Smith will host a special reception for the charity in the Houses of Parliament.
Speaking ahead of the event she said that the charity has done great work but needs more support:
"The foundation does brilliant work promoting men's health issues, bringing these issues into public discussion in the hope that more lives will be saved. This is a charity started from scratch by a Norwich man and it's a tribute to him to have made it a success. Now we need national support."
– Chloe Smith, Conservative MP for Norwich North