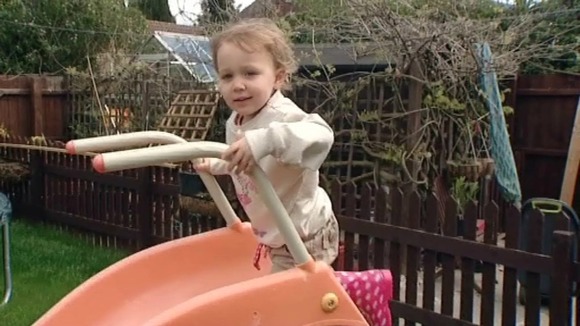 A family from Suffolk who fled to Spain so social services would not take their granddaughter away want the county council to apologise for the way they were treated.
When Megan Coote from Kesgrave fell pregnant social services expressed concerns that her child could be emotionally neglected due to her mild learning difficulties. After a long battle, Megan's parents were told they could help bring up her daughter Olivia in the UK, and two years on they say she is a very happy little girl.
A spokesperson for Suffolk County Council told ITV Anglia that it has a duty to investigate in certain circumstances:
"When concerns about the wellbeing of a child are brought to the attention of children's services, we have a duty to investigate and ensure they're safeguarded. Over the last two years, child care professionals from the county council and other bodies have had a very positive working relationship with the family. We're delighted that everything has continued to go well for them."
– Suffolk County Council