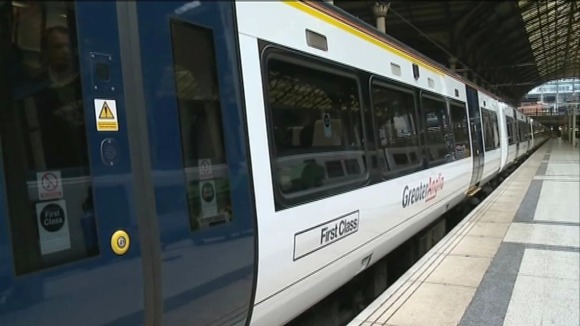 MPs from the East are holding a summit to drive forward rail improvement plans here.
Chloe Smith, MP for Norwich North, is chairing the meeting at Westminster to discuss ongoing work to improve rail services in Norwich and East Anglia.
Regional MPs, representatives from Local Enterprise Partnerships, and Greater Anglia, Train Operating Companies and local authorities are at the summit.
The agenda will include a detailed briefing on the technical and economic studies being carried out to make the strongest possible case for improvements to be made to the region's rail network. Their demands include:
Improved infrastructure
Better rolling stock
Increased reliability
Faster journey times
This is a once-in-a-generation opportunity for a commitment to the long-term benefit of the East Anglian, Norfolk and Norwich economies.**

"This summit is a working session to present emerging work. It is part of a much longer sequence including vital political lobbying for our area. We have a passionate, unified campaign emerging which makes simple, right demands."**

**
– Chloe Smith MP, Norwich North
Last week I met the Secretary of State for Transport to discuss the Ely North Junction upgrade which will create significant opportunities for the Fen Line and Cambridge to Norwich Line. Justine Greening said she wanted to see spending evened out across the country. For years, East Anglia has suffered from a lack of investment in infrastructure. I believe that the combined efforts of MPs, LEPs, Councils and business will make the case for our fair share to drive growth."**
– Elizabeth Truss MP, South West Norfolk

It's hoped the meeting will come up with an 'East Anglian Rail Prospectus' to be put to Ministers at the Department for Transport.