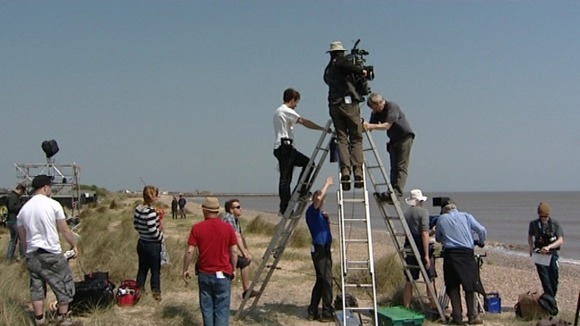 An ITV production crew is filming a new drama in the Suffolk village of Walberswick. A Mother's Son stars Martin Clunes, Hermione Norris and Paul McGann. The two-part drama is a psychological thriller set in the fictional village of East Lee. Martin Clunes says he's happy to be taking on a more serious role after the lighthearted roles he's well known for in both Men Behaving Badly and Doc Martin.
"As a character actor you do have to keep moving or you go dead you know and I have not done anything since Doc Martin really last year. So that appealed to me going back to my day job and just the whole excitement of being involved in it because it's so good."
– Martin Clunes

The body of a teenage girl is found and the small community has to deal with the thought of a killer being in its midst. Hermione Norris' character suspects her young son of the killing, but is faced with the dilemma of whether to tell the police. The actress, who has starred in Spooks and Wire in the Blood, says filming in Suffolk has brought back some happy memories.
"I used to holiday in Southwold as a child it's really bizarre, it has such a distinctive feel, beautiful and reminds me of my childhood."
– Hermione Norris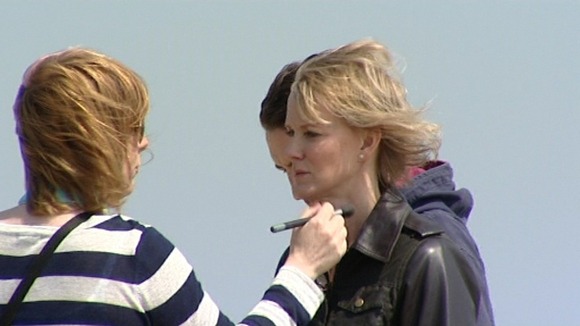 The crew have been filming in Walberswick and Southwold all week. Using its beaches, marshes, houses and harbour to portray the small village rocked by the murder. A Mother's Son, will be coming to ITV1 in the autumn.