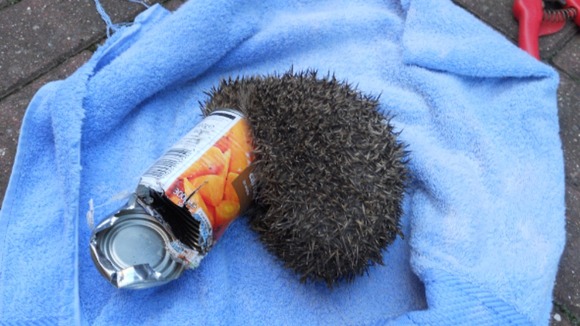 A hedgehog in Norfolk has had to be freed by the RSPCA after his head became wedged inside a tin of carrots.
A couple spotted the animal on the side of a road in King's Lynn on Sunday 13 May. It wasn't until the hedgehog suddenly moved, that they realised he was still alive.
The pair tried to free the hedgehog but he was well and truly stuck. Instead, they cut off the end of the tin so he could breathe and phoned the animal charity.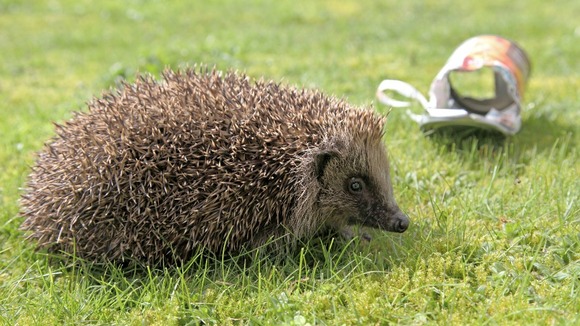 Staff at the RSPCA East Winch Wildlife Centre in Norfolk managed to free him and treat the minor injuries including a wound, grazed foot and slight swelling under his chin.
"He is doing very well despite the ordeal and is eating and drinking well."This again highlights the dangers that litter can pose to wildlife and incidents like this can easily be prevented if people just picked up their rubbish rather than throwing it away and remember to squeeze cans together before throwing them away."
– Alison Charles, centre manager, RSPCA

Ms Charles said the hedgehog would have died a slow and painful death if it had not been found.
"Thankfully this has a happy ending. I am not sure why he chose a can of carrots to investigate, it is not the normal thing you would find on a hedgehog's choice of lunch menu. Perhaps he wanted to see better in the dark."
– Alison Charles, centre manager, RSPCA