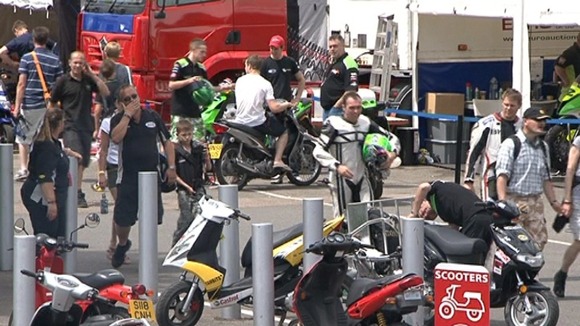 Thousands of motorbike fans will begin descending on Snetterton in Norfolk today for the fourth round of the British Superbike Championship. Defending champion Tommy Hill is looking to build on his strong start to the campaign on the high-speed Norfolk circuit where the production based bikes can top 200 miles an hour. He said on www.britishsuperbike.com:
"I am really looking forward to Snetterton and so is the whole of the Swan Yamaha team.

"We are three rounds in to the championship now and everyone is starting to up their game, but so are we and we are ready for the weekend.

"Everyone will be out riding hard at Snetterton and you can never count anyone out.

"We want to be on the podium because we know we need to consistently be scoring podium credits."
– Tommy Hill

There will be two races for the superbikes on Sunday in a full programme of races.