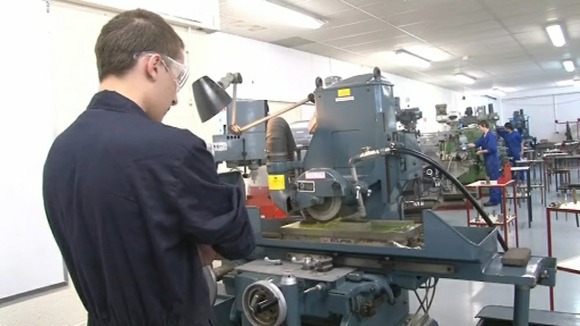 Three new University Technical Colleges have been announced in our region. They will be run alongside Harlow College, Cambridgeshire Regional College and Norwich City College. This is in addition to two that were already announced: Central Bedfordshire UTC and Silverstone UTC. The UTC in Bedfordshire will open this year, while Silverstone, Norwich and Cambridge open next year, and Harlow follows suit in 2014.
"We feel certainly at the college here that those at 16, even though they enjoy our courses and really benefit from them, many of them would have further benefitted if they'd have started aged 14. The UTC will take people of all abilities, but the common factor is that they're being given an education which allies their thinking skills with hands on experience."
– Nick Spenceley, Harlow College

The three in our region are amongst fifteen new UTCs announced today by the Government, all of which should be open within two years. Each of the colleges will take about 600 students and are an additional institution in each of the broad catchments areas in which they are created. Pupils can elect to study at the UTCs at either 14 or 16.
"If it was open for me at 14 I'd have jumped at the chance because when I left school I didn't really know what to do, I wanted to go into construction but I didn't know exactly what, but since I started this, I'd have loved to do this at 14."
– Jon Hughes, Apprentice, Harlow
"If I had had the choice I would have taken it, doing it earlier on there's probably more chance you'd understand it and I think a 14 year old it's a good chance for them to get more years experience so it's easier for them to find a job."
– Bruce Harvey, Student

The new state-funded colleges are all linked to institutions including universities and businesses and will join a network of 17 UTCs due to open this September or next.