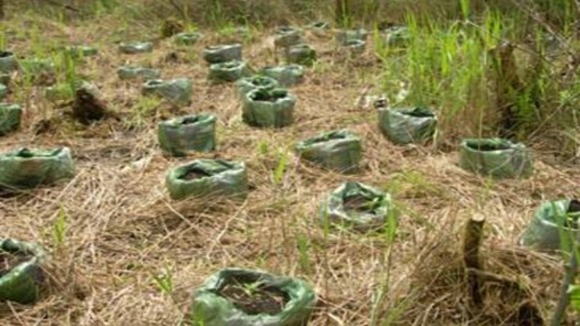 Sixty small cannabis plants have been found growing near a Norfolk Broads.
The plants were found in a small area off the River Bure near to the entrance of Ranworth Broad on Wednesday afternoon by the Broads beat team after a tip-off from a member of the public.
Police say they'd been planted into 30 grow bags. The site has now been cleared.
We had received information that cannabis was being grown in marshland and following a searched we discovered the plants in a well hidden area of vegetation.

Sixty small cannabis plants had been planted into thirty grow bags which had been cut in half and a large amount of fishing line had been placed around the site, potentially to keep wildlife out.
– PC Jon Hopes

Police say they'd like to hear from anyone with information or anyone who may have seen people off-loading grow bags in the area.