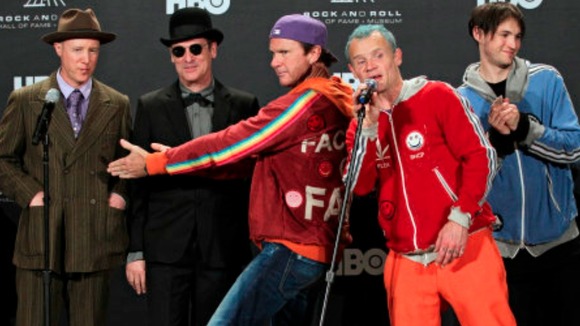 Thousands of music fans are expected to travel to Knebworth House, near Stevenage in Hertfordshire, tomorrow (Saturday) to see the Red Hot Chili Peppers in concert.
The Californian band, which this year was inducted into the Rock and Roll Hall of Fame, are the latest in a long line of acts who've played there - in concerts that have spanned four decades. Support acts The Wombats, Reverend and the Makers and Dizzee Rascal will also perform tomorrow.
Henry Lytton Cobbold, whose family has lived in Knebworth House for 19 generations, said he was a fan of the Red Hot Chili Peppers and was excited to welcome a headline act again.
"We have some fantastic memories of the last forty years. We've had Pink Floyd, the Rolling Stones, Led Zeppelin. We had Freddie Mercury's last ever concert here, the defining moment of Britpop when Oasis played, then Robbie Williams in 2003. The Red Hot Chili Peppers is another step in that great legend."
– Henry Lytton Cobbold

A total of 50,000 fans are expected to attend the show. Delays are expected and nearby roads, including parts of the A1 will be closed at times.