World record blood letting operations at Papworth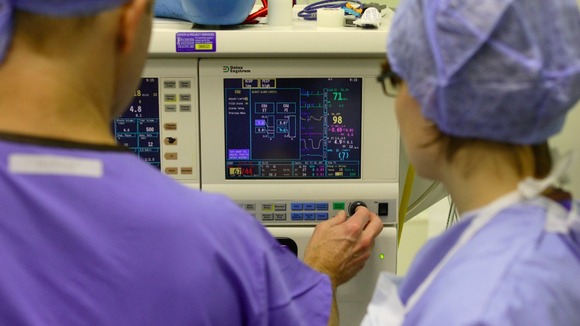 Doctors at Papworth Hospital in Cambridgeshire have carried out a record number of a highly complex operations that involve draining the body of blood.
Papworth is the only hospital in the UK commissioned to perform Pulmonary Endarterectomy operations, which remove blood clots.
They have completed 850 operations in total - 130 in 2011 alone - and the survival rate is nearly 98%.
The surgery, which involves cooling a patient to 20 degrees and completely emptying the body's circulation of blood, can take up to 10 hours. Its purpose is to remove clots from the pulmonary arteries due to a condition called chronic thromboembolic pulmonary hypertension (CTEPH).
"Although technically difficult, the operation offers the only real cure for patients with CTEPH.

"We are very proud that the results of this operation have continued to improve over the last 10 years, the survival rate is now almost equal to that of standard bypass and valve operations.

"We currently carry out as many as five of these operations each week and in 2012 we hope to be able to help even more patients, as we are training a fourth surgeon to join the programme"
– Mr David Jenkins, Consultant Cardiac Surgeon