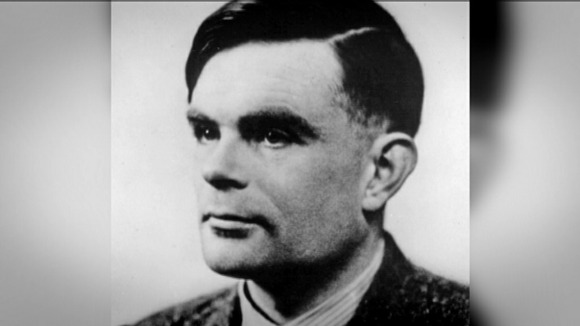 A blue plaque has been unveiled in Cambridge to mark the centenary of the birth of Alan Turing.
The mathematical genius helped crack German codes in the Second World War and went on to become a pioneer of the modern computer.
In 1945 Turing received an OBE for services to the Foreign Office, although the real reason for this honour remained top secret for another 30 years, long after his. Many historians today believe that the work of the code-breakers shortened the war by two years.
The plaque was unveiled on the front of King's College in Cambridge - where Turing was both a student and then a fellow.
Turing's centenary year is a very special year for me, and other mathematicians like me. In its purest form, mathematics is the search for truth, and Turing was one of the most important contributors to this search. It's fantastic that his life is being celebrated."
– Dr James Grime, Cambridge University

In 2009, the British government made a public apology to Alan Turing - who was gay at a time when it was illegal in Britain. When authorities discovered the truth about his sexuality, he was sentenced to endure horrific hormone treatment to avoid imprisonment, labelled a security risk and forced from his job as a code breaker.

It's thought Turing committed suicide in 1954 by biting into an apple laced with cyanide.