RSPCA 'shocked and horrified' after cats dumped on doorstep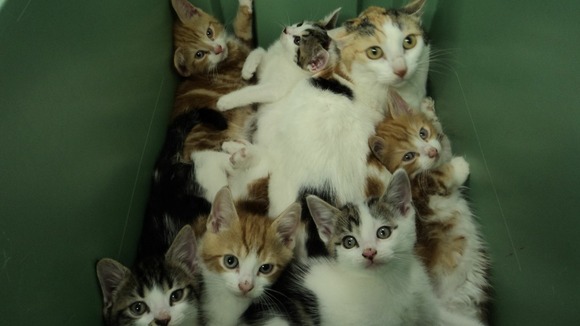 RSPCA staff say they've been left 'shocked and horrified' when they discovered two recycling boxes filled with cats and kittens dumped on their doorstep.
Workersin Aylesbury made the discovery after finding the two boxes, with the lids screwed down, at their gate.
"When we opened the boxes we found two adults and five kittens in one box and one adult and six kittens in the other.

"They were very hot and there was faeces and wet blankets at the bottom of the boxes.

"They were also all full of worms and in desperate need of help."
– Julie Allen, RSPCA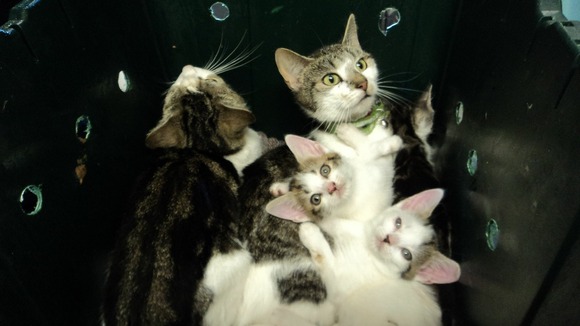 The owner could face a prison sentence or a £20,000 fine.
Anyone interested in adopting one of the cats or kittens is urged to call the RSPCA Blackberry Farm Anima Centre on 0300 123 0752