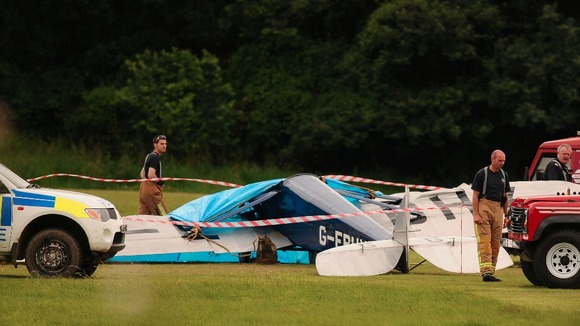 A pilot has died after losing control of a vintage plane at an airshow in Bedfordshire this morning.
The crash happened at around 9.45am at the Old Warden Aerodrome.
There were around 600 spectators at the air show.
The cause of the crash is not yet known but it's believed the plane was coming into land when it lost control.
In a statement, the organisers of the air show said:
"The Shuttleworth Collection can confirm that earlier today an aircraft experienced difficulties and crashed at the airfield.

"Today's planned air show has been cancelled to allow accident investigators to assess the scene. We would like to thank both on-site and external emergency crews for their prompt reaction."
– Shuttleworth Collection

Ian Bowskill was in the crowds when it happened. He told us:
"It's never good to see any accident but when you know the pilot's lost his life then it's not good at all."
– Ian Bowskill, Eyewitness

The pilot, who was in his 40s, was pronounced dead at the scene. He's been named locally as Trevor Roche.

He was flying a De Havilland Humming Bird - a DH53, one of just two registered in the UK.

The crash is now being investigated by the Air Accident Investigation Branch.

An inquest into the pilot's death is due to open next week.