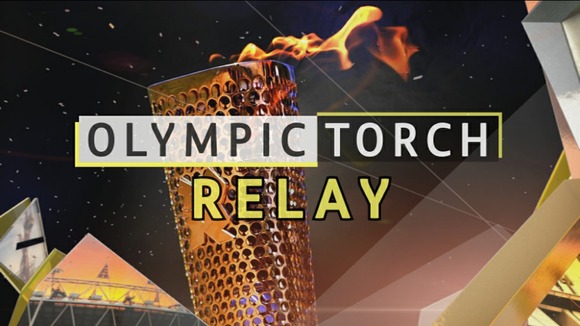 With less than four weeks until the Olympic Games get underway in London, the Torch Relay finally makes it into the Anglia region. It tours Northamptonshire on Monday 2 July.
It's day 45 of the 70-day journey of the Olympic Flame around the British Isles which takes it from Coventry to Leicester but its spends most of the day in Northamptonshire. The main torch will travel through Northampton, Wellingborough, Corby and Kettering along with the villages of Isham, Geddington and Dingley before heading into Market Harborough.
These are the scheduled torch timings although they may change:
10.21am Northampton
11.23am Wellingborough
11.56am Isham
12.07pm Kettering
2.02pm Geddington
2.21pm Corby
3.06pm Dingley
For a full street-by-street guide to where the torch is going in Northamptonshire click here.
The first stop is *Northampton *where the torch will travel into town along the Weedon Road and will go through the Market Square and picturesque Becket's Park.
While the main torch is in transit from Northampton to Wellingborough – a so-called "spider" torch goes off on a detour to the Spencer family estate at *Althorp *where Princess Diana is buried. This torch is lit from one of the "mother" flames to "protect the integrity of the flame" while the main torch relay continues.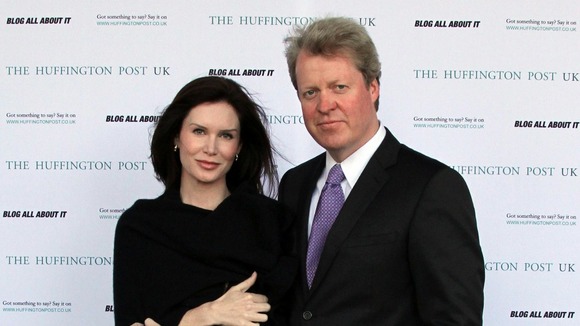 Earl and Countess Spencer and 60 children from nearby Brington and Harlestone Primary Schools will greet the flame in front of Althorp House. In all 550 schoolchildren from ten local primary schools are taking part in the Althorp School Games, an event inspired by the Olympic Games. Each school will represent a different country.
"Over the past five centuries my family has welcomed many eminent guests to Althorp - from Lord Nelson to Nelson Mandela. Having the Olympic Flame pass through, on its great journey, will be another chapter in the record of this house, as a host to history."
– Earl Spencer

In Wellingborough *the flame will be carried by 11 torchbearers as it travels through the town centre and on to the village of *Isham. It's expected to attract tens of thousands of spectators the length of the route, including more than 5,000 local school children.

The torch relay crew takes its lunch break while visiting Kettering *before passing through *Geddington *and past the historic Eleanor Cross on its way to Corby. From *Corby *it travels to *Market Harborough with a brief stop in the village of *Dingley *where 3 torchbearers will run the route.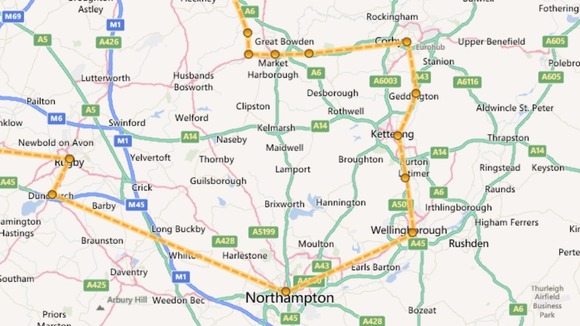 The weather forecast for Day 45 of the Olympic torch relay is unsettled:
Generally cloudy with outbreaks of rain throughout the day, some of it heavy and rather persistent. Any bright spells later could lead to heavy showers developing. Maximum Temperature 17°C (63°F).
Click here to find out the torch's journey across the Anglia region.