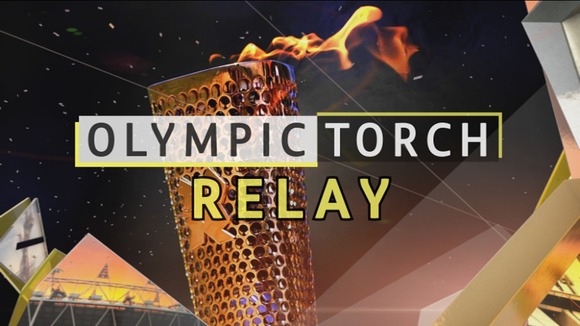 Thursday 5 July is Day 48 of the Olympic Torch relay and the flame goes from Norfolk into Suffolk. It journeys from Norwich to Ipswich calling in at several East Coast resorts.
After an early morning visit to Hethersett High School, the flame appears in the battlements of Norwich Castle as the five Olympic colours are trailed down the walls by abseilers. It then takes to a rowing boat across the city's River Wensum. The Torch then heads east through Acle and Filby before arriving in Great Yarmouth.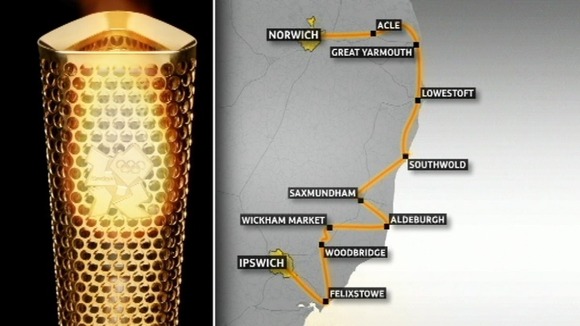 The first Suffolk stop is Lowestoft and a visit to the most easterly location in the British Isles, Ness Point.
There are also visits to Wrentham, Reydon, Southwold, Kelsale, Saxmundham, Aldeburgh, Wickham Market, Ufford, Melton, Woodbridge and Felixstowe.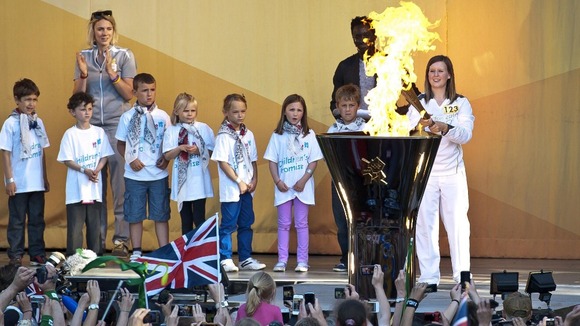 In the shadow of the Orwell Bridge, the torch then takes to a speed boat to arrive at the Ipswich Waterfront before a procession around the town centre to Christchurch Park where the Evening Celebration is held.
Click here for the full street-by-street route guide for Day 48
This the is current torch timetable although times may change:
6.21am Hethersett High School
6.37am Norwich Castle
7.10am Crossing the River Wensum at Pulls Ferry
8.02am Acle
8.20am Filby
9.02am Great Yarmouth
9.57am Lowestoft
11.22am Reydon
11.26am Southwold
1.23pm Kelsale
1.34pm Saxmundham
1.54pm Aldeburgh
2.59pm Wickham Market
3.13pm Uffold
3.24pm Melton
3.39pm Woodbridge
4.42pm Felixstowe
5.34pm Ipswich
The weather forecast remains changeable with a muggy mix of sunshine and showers.
A mixture of bright or sunny spells and scattered heavy and thundery showers through much of the day. Feeling warm and muggy with light winds. Maximum temperature 23°C (73°F).
Click below for an animated route map for Day 48 from Norwich to Ipswich.