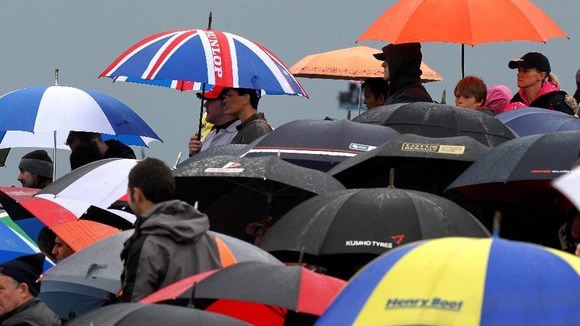 Silverstone have confirmed they are in a position to "accommodate all ticket holders" for Sunday's British Grand Prix at the Northamptonshire race circuit. Up to 30,000 spectators with public car park passes were advised to stay away from Saturday's qualifying after constant rainfall on Friday left car parks resembling quagmires.
It was hoped that leaving those car parks empty would allow them to be in use on Sunday, when a capacity crowd of 125,000 is expected.
A Silverstone statement said: "Silverstone would like to thank fans that heeded the circuit's advice on Friday evening and did not come to the Formula 1 Santander British Grand Prix on Saturday."
"While it was an extremely difficult decision, and one that will have disappointed people that had to stay away, the decision gave the circuit a fighting chance to repair and get previously unsafe car parks into a state that can be used on race day. The circuit has implemented further contingency plans throughout Friday night and Saturday. As a result, it is now in a stronger position to accommodate all ticket holders coming to Silverstone on Sunday."
– Silverstone statement

Conditions were initially dry on Saturday morning, but hopes of an improvement in the state of the car parks did not appear particularly high when a deluge forced qualifying to be red-flagged for 92 minutes.

But Silverstone are encouraging all ticket holders to turn up for Sunday's race, although several contingency measures have been put in place. These include asking fans to allow plenty of time for their journey and, where possible, to travel by 4x4, motorcycle or to car share.

Due to the severe weather conditions fans are also asked to prepare for a longer walk to the circuit than usual as staff attempt to park cars safely. They are also advised to enjoy the post-race entertainment in order to stagger the flow of traffic out of the track, while those camping are asked to wait to leave until Monday morning if possible.

Those camping should leave their vehicles at their campsite, as they will be turned away if they drive to the circuit.

Silverstone managing director Richard Phillips said: "The weather has been a constant issue over the weekend. Tomorrow will be a bit of a challenge, but please bear with us; we are going to do our best."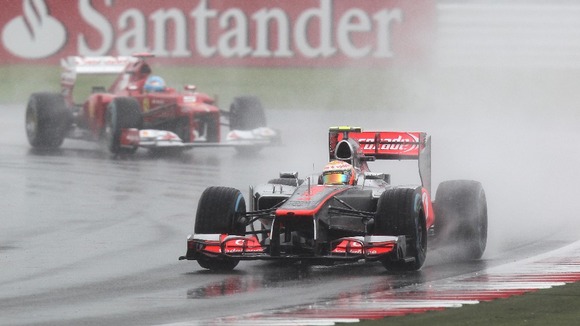 The scenes at Silverstone this weekend have been reminiscent of the awful weather that blighted the 2000 British Grand Prix, held in April that year.
Formula 1 supremo Bernie Ecclestone was scathing in his criticism of the track on that occasion, but he was more sympathetic this time.
He told Sky Sports F1: "I'm not a big supporter of Silverstone, but in all fairness they've done a good job and the rain is not their fault. England has been flooded; people's houses have been flooded and they've been left stranded in the streets. So it is no different here than anywhere else."
Fans will be refunded for any unused Friday or Saturday tickets and Phillips admitted the financial hit could run into seven figures.
"It's going to cost us a lot of money. I honestly don't know the figure, but it could be a lot more than hundreds of thousands," he said.
A Silverstone hotline has been set up for travelling fans, with those affected encouraged to call 08443 728300.