Power loss sparks anger
by Neil Bradford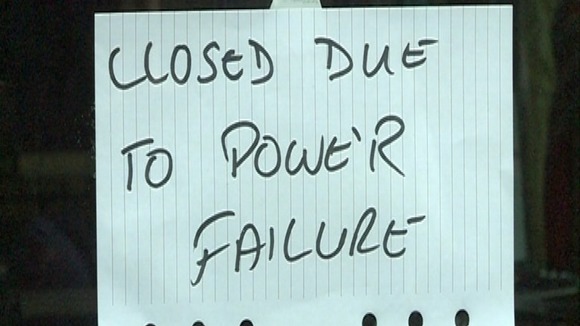 Angry business owners in a Bedfordshire market town say frequent power cuts are hitting profits.
Dozens of shops on the High Street in Leighton Buzzard have reported power cuts every day for the past fortnight, sometimes for hours at a time.
Lucy Huntington from Creighton's Choclaterie says it is causing them great difficulty.
"We can't open the shop fully. We can't open the till to give change or take card payments and because we make all of our products at the shop, we can't use our kitchen. Every time the power goes off it holds us back".
– Lucy Huntington, Business owner

Neighbouring estate agents Brown & Merry have also found it difficult to operate as the power cuts leave staff unable to use their phones or computers.

Area manager Ian Griffiths says it is having a devastating impact in what are already difficult economic times. "Trying to provide a service for our customers is nigh on impossible with intermittent interruptions. There is no warning and the power could be out for 2 to 3 hours at a time or it could be out for half the day".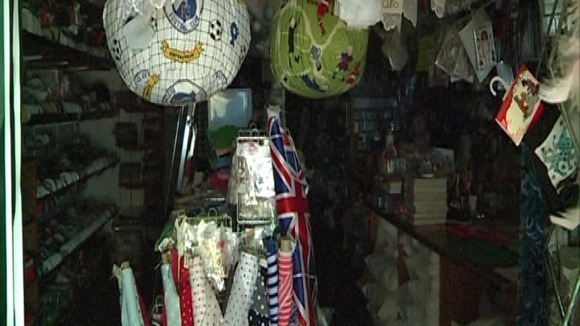 The problems began on 28 June, when a fault developed at the electricity substation that powers the High Street. Since then a generator has been installed but power supplies have remained unstable.
UK Power Networks has apologised to the businesses affected and says it is working hard to fix the problem.
"It's unforeseen and they've had far too many interruptions than we'd have chosen and we're doing all we can to put it right for them. We're replacing the generator tonight after business hours and then we will carry out the permanent repairs, replacing the transformer tomorrow evening".
– Matt Rudling, Director of Customer Services, UK Power Networks

Some businesses have managed to cope without power but some shops have been forced to close during the power outages.

Cafe owner Caroline Gates says the power cuts have cost her thousands of pounds. "These are really tough trading times. I have a fantastic business, but we need to be trading every minute of every day to make it work and this is just another kick in the teeth".