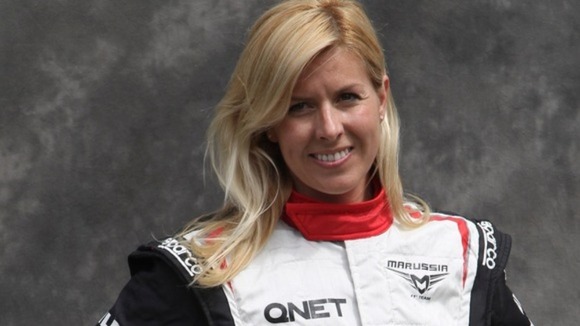 A Formula One Team whose car was involved in a crash on Duxford Airfield has completed a detailed investigation into the accident.
Maria De Vilotta was testing the Marussia F1 Team car in a straight-line speed test at the Cambridgeshire airfield earlier this month when the vehicle was involved in a collision.
De Vilotta suffered serious head and facial injuries in the crash and underwent surgery at Addenbrooke's Hospital in Cambridge. The team later confirmed that she lost the use of her right eye. She is recovering in hospital.
Now the team have revealed the results of a detailed forensic investigation carried out by an independent external agency.
We are satisfied that the findings of our internal investigation exclude the car as a factor in the accident. We have shared and discussed our findings with the HSE for their consideration as part of their ongoing investigation. This has been a necessarily thorough process in order to understand the cause of the accident. We have now concluded our investigatory work and can again focus on the priority, which continues to be Maria's wellbeing. In that regard, we continue to support Maria and the De Villota family in any way we can."
– John Booth, Team Principal of the Marussia F1 Team

The Team's findings have been shared with the Health & Safety Executive (HSE), the independent UK regulator which acts in the public interest in respect of work-related accidents.