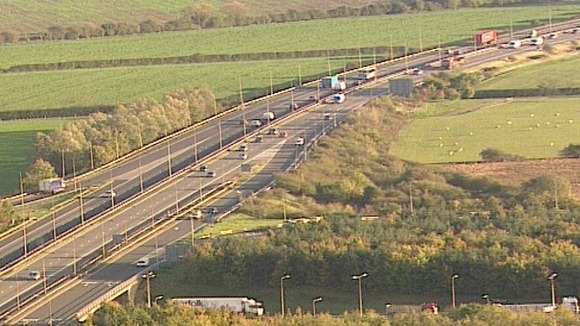 A section of the A14 in Cambridgeshire of up to 20-miles long is set to become a toll road in plans unveiled by the Government. The Transport Secretary Justine Greening said the plan to make drivers pay to use part of the road is an "innovative and imaginative solution to tackle long term congestion".
"The A14 is a crucial strategic route for the east of England, vital not only for international road traffic using the port of Felixstowe but everyone who relies on it daily."
– Transport Secretary, Justine Greening

The decision as to how much drivers would pay, how much it will cost and exactly how much road will be tolled is yet to be made.

Money from tolls will be used to help fund a major upgrade to the A14 including a new bypass south of Huntingdon and widening of the Cambridge Northern Bypass between Milton and GIrton. There would also be 2 new roads built between GIrton and the Trinity Foot junction for local traffic to use.

The move will be welcomed by many Cambridgeshire MPs who have campaigned for improvements to the road. In 2010 proposals for improvements to the A14 costing more than a billion pounds were shelved when the Coalition Government said they would consider innovative ways to fund the project. Making drivers pay for a better road is their solution.