Plans approved for biggest 'new town' since Milton Keynes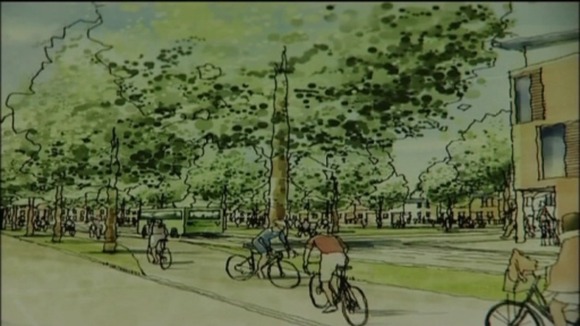 Councillors have approved plans to build the biggest 'new town' in Britain since Milton Keynes.
The Northstowe development in Cambridgeshire will consist of 10,000 homes, built around a modern town centre between Oakington and Longstanton.
A special planning committee at South Cambridgeshire District Council approved the plans last night, paving the way for planning applications to be submitted. Construction could begin early next year.
It follows the announcement last week of a £1.5 billion upgrade to the A14, which had been a major hurdle to the development going ahead.
Councillor Tim Wotherspoon, South Cambridgeshie District Council's cabinet member for Northstowe, said:
"There is a huge demand for new homes in South Cambridgeshire, including properties that are affordable, to support the growth in new jobs - this is a very exciting time.

"However, we must make sure that we build a community that is right for existing and new residents."
– Councillor Tim Wotherspoon, South Cambridgeshire District Council