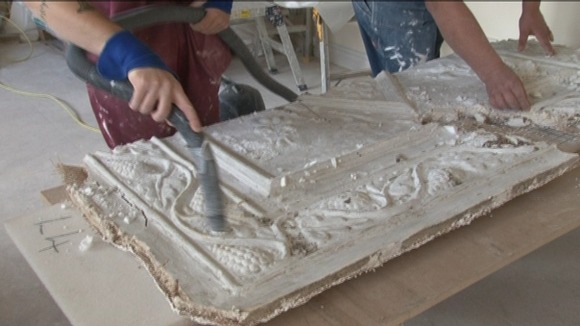 A team of conservationists is restoring the plasterwork on a 17th century Suffolk Ceiling. The rare work of art will then go on display at the Heritage Workshop Centre in Lowestoft.
The ceiling was built at a farmhouse at Stoven near Halesworth in the 1600s. In the 1970s it was moved to a garage when the farmhouse was demolished; it has been hidden away there for the past forty years.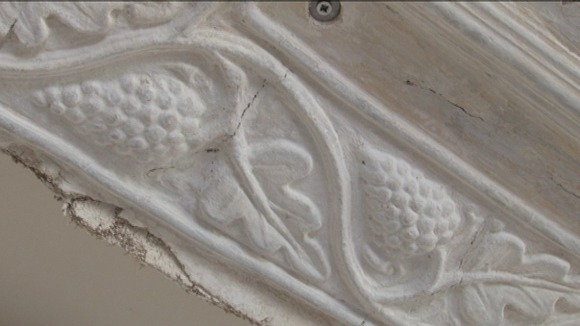 "It's a really lovely example of 17th century Suffolk plaster-work. A lot of this has obviously been lost in the last 300-400 years, so it's a really important piece of work."
– Fiona Kelsey. Senior Conservator, Cliveden Conservation Ltd.

The Suffolk ceiling is one of the few remaining examples of its type in such good condition. Another is at Sutherland House in Southwold; in the 1600s it graced the bedroom of the future King James II, now it's a hotel room.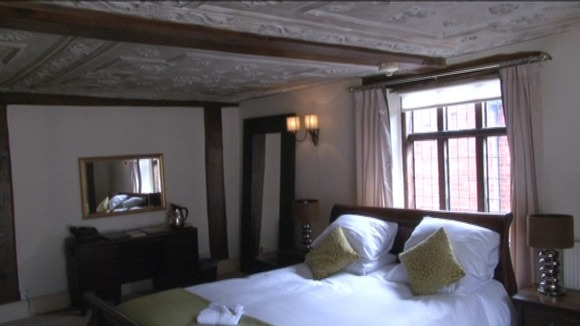 Experts think the Lowestoft ceiling was made with the same moulds, and by the same people as the one in Southwold. And with a bit more elbow grease, the team hopes that come the autumn it'll also get its due.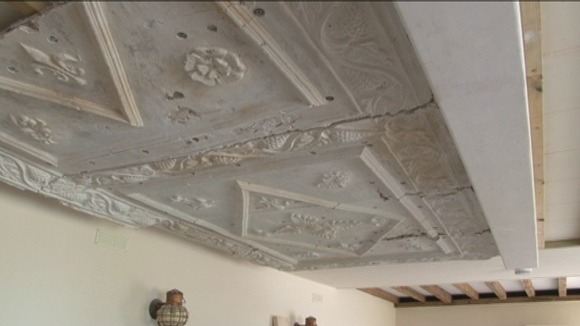 Watch Olivia Paterson's report on the ceiling's restoration: