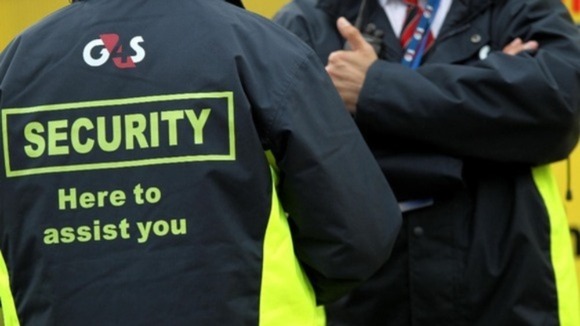 Three police chiefs have ordered a detailed examination of a multi-million pound plan to outsource back office jobs to G4S following the firm's Olympic security failings.
The chief constables of Cambridgeshire, Bedfordshire and Hertfordshire police convened a special meeting to discuss concerns about the company's performance.
They are considering abandoning plans to switch 1,100 roles, including human resources, IT and finance, to the security contractor.
A statement issued on behalf of the three forces said a joint working group made up of four members from each police authority met yesterday.
They would now explore whether G4S was able to meet the demands of the contract.
The meeting took place against the backdrop of recent events relating to the Olympics, with concerns being raised regarding G4S's ability to deliver.

Having considered the concerns raised by the chief constables the group has commissioned further work to explore the ability of the contract and contractor to meet the specific needs of Bedfordshire, Cambridgeshire and Hertfordshire."
– Joint police statement

The outcome of this work will be reported in mid-August with any recommendations being brought to the police authorities.

A final decision is likely to be made by the counties' police and crime commissioners once they are elected in November.

The three forces last month opted to work with G4S in a bid to save £73 million by outsourcing support functions.

But since then G4S has admitted failings over the Olympic security contract which led to police officers and 3,500 extra troops being deployed to support the operation.

ITV News Crime Correspondent Jon Clements, who broke the story last week, said:
Now officially they're not saying what conclusion they've come to, but my sources tell me that one thing is for certain - G4S really is not going to have any role to play in the outsourcing of any functions of these three police forces.
– Jon Clements, ITV News Crime Correspondent