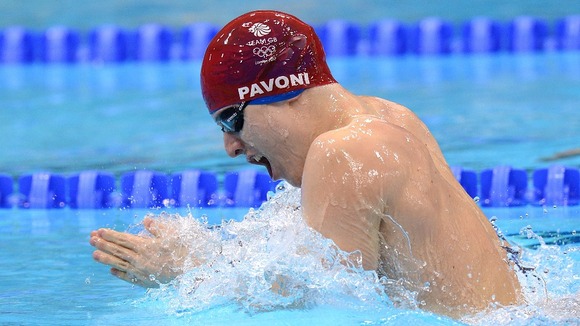 Essex swimmer Roberto Pavoni says he's realised an Olympic dream despite not making it to the final of the 400m Individual Medley. Pavoni finished 13th in first Olympic Games but on Twitter said swimming next to American Michael Phelps, who has won 16 medals, was something he had dreamed of.
Roberto Pavoni, 21, was born at Harold Wood near Brentwood in Essex. He is due to swim again with Michael Phelps on Monday in the heats of the 200 metres Butterfly.
Competing in my first race of my first Olympics, next to @michaelphelps is something that I dreamed of watching him in Athens and Beijing
Finished 13th in the 400 IM in 4.15. Had hoped to get closer to my personal best but am not too disappointed with a fastest heat swim.
Thanks to everyone who helped me get to where I am today, especially my mum, dad, @georgia_knowles @stefpavoni, and brother Luca
A huge thank you for all the messages over the last few days. It has been incredible to receive so much support. Crowd today were immense!