20 horses abandoned in field
by Neil Bradford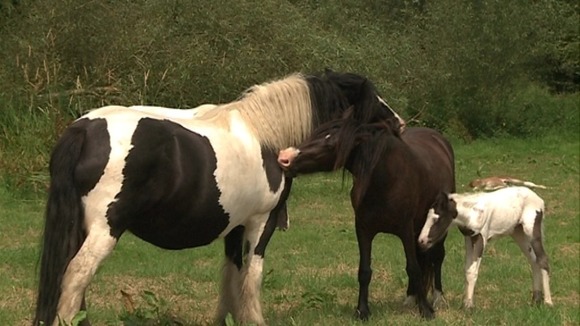 The search is on to find the owner of 20 horses abandoned in a field in Bedfordshire.
The horses include a number of foals and a heavily pregnant mare.
They were found left in Ouzel Meadows in Leighton Buzzard on Wednesday.
The land is owned by Leighton Linslade Town Council who by law are now legally responsible for the animals.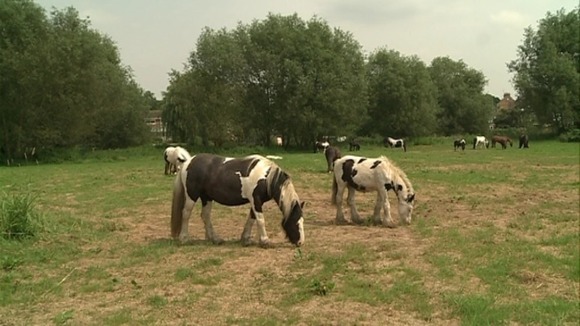 "We were alerted on Wednesday by the Green Sands Trust who manage our land for us. We understand they were previously abandoned at a neighbouring farm and were subsequently moved onto our land.

"We have informed the police and the RSPCA and have served an Abandonment Notice, in the hope we can trace the owner."
– Lisa Jarvis, Leighton Linslade Town Council

The animals appear to be well looked after, but it is still unclear how they reached the meadow between the River Ouzel and the Grand Union Canal, as access is very difficult.

Norfolk based horse charity Redwings says the problem of abandoned horses has increased dramatically in recent years.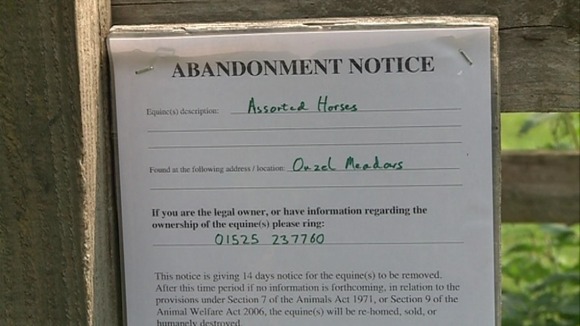 The RSPCA says it will be monitoring the horses' welfare closely.
The owner has 14 days to come forward, otherwise the animals will either be re-homed or destroyed.