Bravery award for foiling chip shop robbery
by Serena Sandhu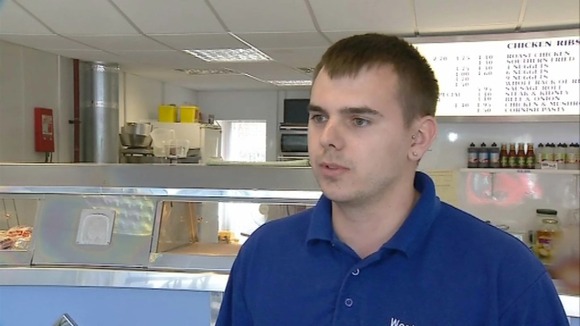 A shop owner from Shoeburyness in Essex has been given a bravery award after he was injured as he pinned an armed robber to the ground. David Leeks, 23, was stabbed in the head with a chisel as he wrestled to get the robber into a headlock.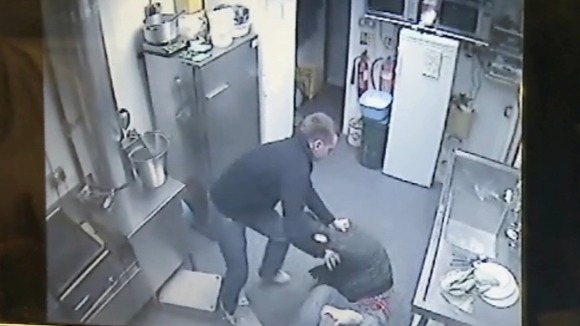 A robber armed with a chisel entered the West Road Fish Bar in Shoeburyness in January 2011 but shop owner David Leeks and his sister Charlotte pinned him to the ground until the police arrived. As David grabbed the robber he was stabbed in the head with a chisel.
33-year-old Martin Dennington was jailed for four years for the robbery.
David has just been presented with a Police Public Bravery award from Essex Police for his actions last January. It's the only one awarded in the county this year but David was remaining modest.
"At one point I swung him round to stop him from getting away and then I got punched in the head again and had to hold him still until the police came. It wasn't too long but it felt like a lifetime. He said he wanted to go but I wasn't going to let him go that easily."
– David Leeks