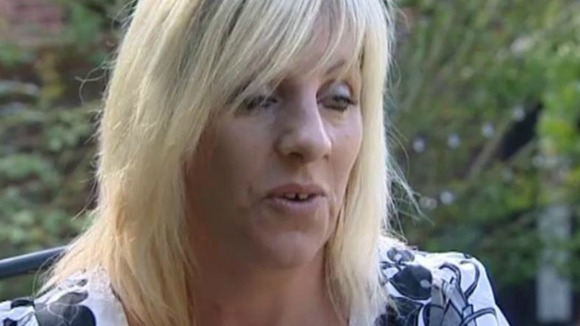 A woman who had skin cancer on her face has been describing how reconstructive surgery has given her the confidence to get married.
Debbie Campling from East Hunsbury, Northampton had three tumours removed from her face.
The life-saving surgery left her giant holes in her face, and it hit her confidence so much that she found it difficult to leave the house.
It is the first thing everybody looks at. You know, you open the front door, the first thing anyone looks at is your face.

And people seem to stare, which we do, we look at anything that is different but you know that does make you feel, you know, it's just not a nice feeling. It became so bad, that I just didn't want to open the front door.
– Debbie Campling

Debbie then underwent extensive complex reconstructive surgery. After five operations her scars are barely visible.

Philip Ameerally, her surgeon at Northampton General Hospital, explained: "Reconstruction of the nose, especially when you've lost the whole thickness of it, is a very difficult and challenging procedure for surgeons, and she had to have several parts of her face used to reconstruct her nose, which she's ended up with very good results for".

Debbie, who just months ago hated having her picture taken is now looking forward to being the centre of the attention when she gets married later this month.

The senior care assistant wants her colleagues and residents at Collingtree Park Care Home to join in the celebration to thank them for their support during her illness.
Because I've been working there almost 14 years, you know I'm there everyday, it is a big part of my life, everybody supported me when wasn't well. I just want to involve them, so we're having a blessing there in the garden and having a bit of a party to involve all the residents.
– Debbie Campling