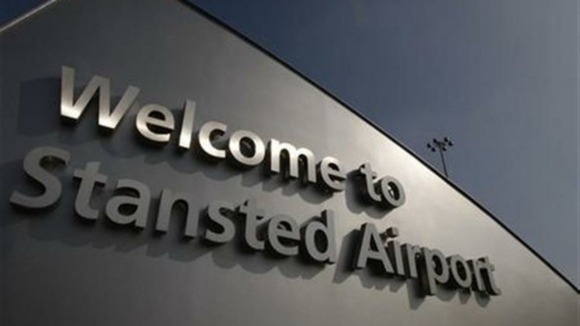 BAA has decided to end its legal fight against the forced sale of Stansted.
The company today announced that it would not make a further appeal and would proceed with the sale of the Essex airport.
Last month the company lost a Court of Appeal against the Competition Commission ruling that it must sell Stansted.
In 2009 the commission had ruled that BAA must sell Gatwick, Stansted and one of its Scottish airports following an inquiry into the company's airport ownership.
Gatwick was sold to Global Infrastructure Partnerships (GIP) in December 2009 and GIP also took over Edinburgh Airport last year.
BAA mounted a series of legal challenges to the CC ruling, with the latest one - against the sale of Stansted - ending in defeat at the High Court in July this year.
After that latest loss, BAA said it would appeal to the Supreme Court but the Spanish-owned company signalled an end to its fight to hang on to Stansted.
BAA, which formerly ran seven UK airports, will have responsibility for just four - Heathrow, Southampton, Glasgow and Aberdeen - once the Stansted sale is concluded
BAA said: "We still believe that the CC ruling fails to recognise that Stansted and Heathrow serve different markets.
The decision has drawn a mixed response.
Campaign group Stop Stansted Expansion (SSE) says BAA's decision to sell Stansted, will allow them to 'breathe a little easier'
We are pleased with this outcome. Historically the expansion of Stansted has been cross-subsidised by Heathrow. This type of cross-subsidisation will not be an option in future and that means we can all breathe a little easier....Our hope is that with a new owner there will be an opportunity for genuine and meaningful dialogue based on maximising the local benefits of the airport and minimising its adverse impacts on the community.
– BRIAN ROSS SSE ECONOMICS ADVISER

Essex business leaders have said they are disappointed that BAA has been instructed to sell Stansted, fearing the impact it might have on the county economy.

David Burch, Director of Policy at Essex Chambers of Commerce, said it was important the right buyer for the airport.
We are disappointed that BAA have been instructed to sell Stansted. The airport is extremely important to the economy of not just Essex but the whole of the UK, as was seen during the recent Olympic Games, and is also a major source of direct and indirect employment.We have worked closely with BAA in the past and look forward to working with whoever takes it over to help build on its considerable successes to date. It is important that the right buyer is found to do that and we wait with interest to see who comes forward.
– DAVID BURCH