Darren performs own Walk of Life
by Natalie Gray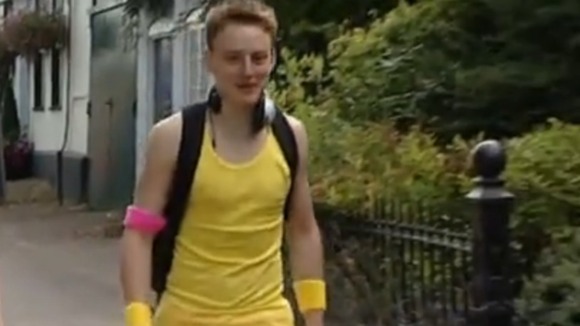 Darren Betts nearly died when his car ploughed into a tree in Suffolk.
The 20 year old's injuries were so bad his family were told to expect the worst.
But twelve months on and Darren's walking from the scene of the crash to a hospital 50 miles away to say thank you and raise cash for the medical staff who saved his life.
On August 23rd last year Darren suffered a severe brain injury and a broken neck after crashing into a tree at Forward Green near Stowmarket in Suffolk.
His mother , Juliet Betts, said the accident turned her world upside down.
I remember sitting there with him in the coma and just didn't know and to see him walk is just amazing you know.
– Juliet Betts

But Darren defied doctors by making a full recovery.

Today he began walking from the scene of the crash to Addenbrookes Hospital in Cambridge.

He's raising money for the hospital and for the East Anglian Air Ambulance which airlifted him to safety.

Darren said his parents had had a tough time. "I think for them it was a lot worse but for me I was just asleep for a couple of months I guess I slept a bit but for them it was quite bad."
I think Darren's very inspiring and all the effort that his Mum and all her friends have put into making this a success is great and it's very good news because the East Anglian Air Ambulance really does save lives.
– Dr Daniel Poulter, the MP for Central Suffolk

Darren is due to finish his walk at Addenbrooke's Hospital tomorrow night.