Anglia Sport
U's keen to lose draw specialist tag
by Donovan Blake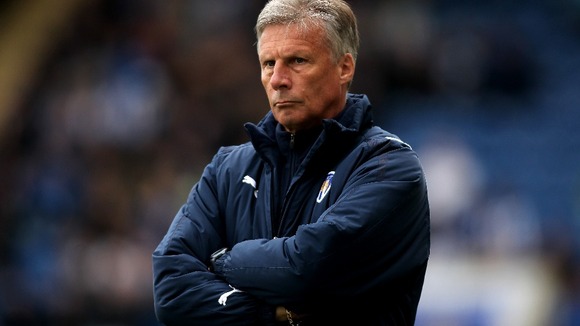 Colchester United manager John Ward is keen for his team to shake off the tag of 'draw specialists' in League One.
The U's resume their campaign on Saturday at home to Sheffield United having drawn their opening two games.
Last season they drew a club record 20 league games to finish 10th.Tuesday's 2-2 draw with Portsmouth was particularly frustrating for Ward as his team were leading late in the game.
"We got our goal with five or six minutes to go and we were looking to hang onto that and keep it. So it was disappointing in that respect," Ward said.
We've had two tough games where we were unbeaten but we'd be better off losing one and winning one to have the extra point.The two performances against Preston and Portsmouth were very good.

We put two really good efforts together and we've got to follow that up with another against Sheffield United who are probably favouritesto get promotion.
– John Ward

Ward, who added Gavin Massey from Watford to his squad in midweek, also believes his players are starting to gel.'The group is getting better together. Players like Marcus Bean and Clinton Morrison have settled in really nicely' Ward added.

'We've put Gavin in, he knows the football club very well. Freddie Sears has been here on loan, knew the football club. The integration has been quite good and hopefully we can get ourselves a win which we all would like and need'.