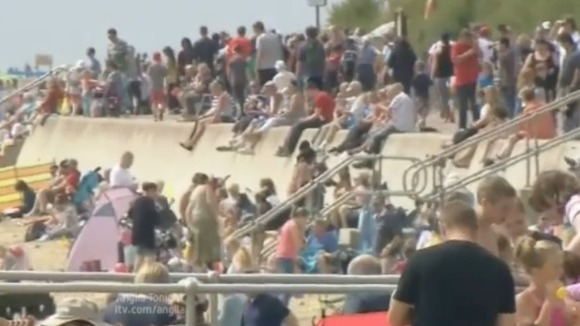 The region's tourist industry has reported plummeting trade - despite the recent good weather.
With the last bank holiday weekend of the summer upon us, businesses across the East are hoping that the weather won't make it a washout.
A number of our attractions have already reported a poor start to the season, with trade down as much as 25 %.
But now, tourism chiefs are saying the 'feelgood factor' of the Olympics, along with a recent spell of warm weather, has prompted a surge in bookings.
Billy Ball, of Clacton Pier, says trade has been dramatically affected.
We're looking at figures of around 25-30%, we're putting that largely down to the poor weather we've had at the start of the season just before the very peak season and the children's holidays… You don't recoup your losses you've sustained in the early year.
– Billy Ball

It's a similar story elsewhere in the region.

Industry experts say tourism is down between 10 to 25 per cent and that's largely driven by three factors - the recession, the bad weather and the Olympics.

Great Yarmouth pleasure beach saw a significant drop in trade over the two weeks of the games.
Everybody was saying there's going to be more visitors and everyone would be coming to Great Britain so we expected to see an influx of foreign visitors. That didn't happen, and obviously the more succesful the GB team done, we noticed a drop in numbers because obviously people stayed at home to watch the events.
– Albert Jones, Great Yarmouth Pleasure Beach