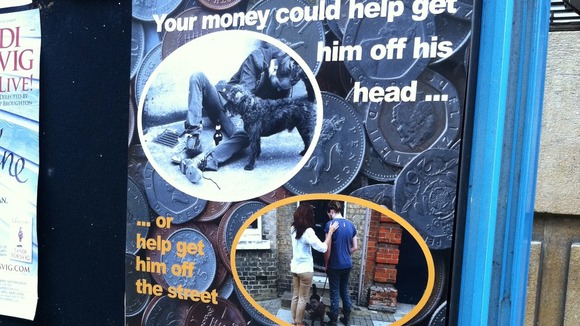 Cambridge City Council has launched an initiative which aims to persuade residents and visitors to give money to charities rather than to people begging in the street.
The campaign, called "Alternative Giving", has the backing of the police and the Cambridge Community Safety Partnership. It also has the backing of local homeless charities.
The campaign uses hard-hitting images and blunt, simple messages to make the point that money given directly to people begging is not an answer to their complex needs and might actually make their problems worse by helping to fund an addiction.
"Money to be made from begging is one of the main reasons given for Cambridge being a draw for homeless people from other parts of the country and why the city has a disproportionate share of nuisance behaviour on the street. The understandable impulse to give directly to beggars is not the best way to help. It perpetuates the problem and can actually frustrate more constructive approaches. We want to channel the impulse of generosity more towards rehabilitating people through the excellent services which are available in the city from the specialist charities. If there's any extra money around, it would be much better to send it in that direction."
– Tim Bick - Leader, Cambridge City Council