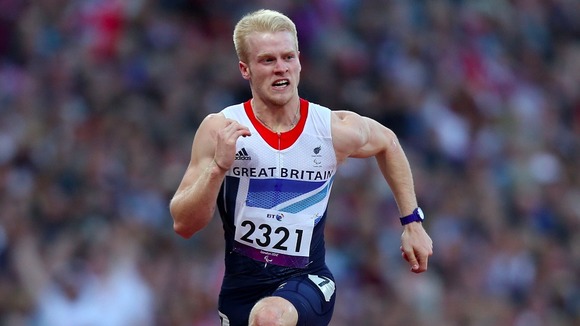 British teenager Jonnie Peacock defeated Oscar Pistorius' conqueror to reach the 100 metres final with an emphatic heat victory at the Olympic Stadium.
The 19-year-old from Cambridge, who looked relaxed and confident in his blocks, got off to a flying start and came home in 11.08 seconds, equalling the T44 Paralympic record.
It was a baptism of fire for Peacock, who lined up against American world champion Jerome Singleton and Brazilian Alan Fonteles Oliveira, the 200m gold medallist whose blades so incensed Pistorius.
Only the top two advanced along with two fastest losers, but the Cambridgeshire athlete is not the world record holder with a best of 10.85secs for nothing.
Peacock, who lost his right leg below the knee to meningitis aged five, easily finished ahead of Singleton, who was second in 11.46s.
Oliveira was third in 11.56.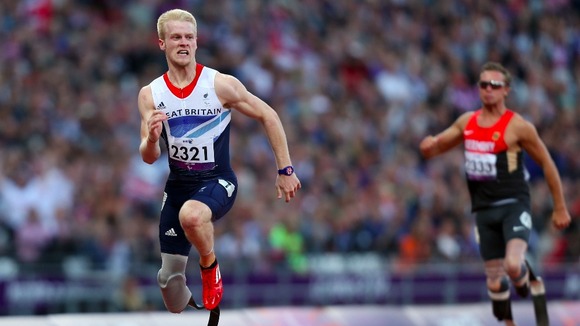 Peacock, who received a huge ovation when introduced to the crowd, said: "It was nuts out there when they called my name and my mates and family were by the start line and it relaxed me. I haven't been nervous at all.
"I'll have to go back now and look at the video, the end of the race wasn't as controlled as I'd like it to be.
"I need to keep my core stronger and my start could have been better, but that race into that kind of wind (a 1.6m/s head wind) could have been worth 10.90 or 10.95, which would have been my fastest ever first round. I'll come back stronger tomorrow."
"I expected a few of the guys to push me more to be honest, I didn't think I'd win by so much, so I'm happy."
– Jonnie Peacock

Click here for more about Jonnie Peacock

Pistorius appeared unaffected by the storm he has caused with his comments about Oliveira's blade length by winning his 100m heat in 11.18.