Three people hurt after crash in Leighton Buzzard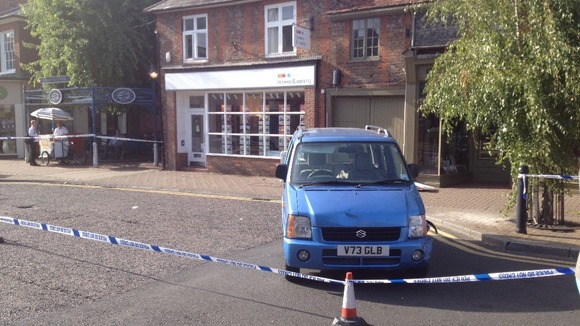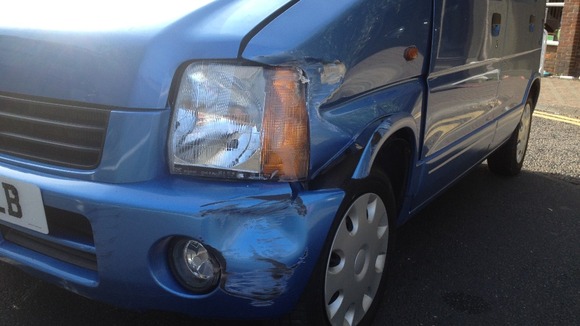 Three people are in hospital after a pensioner appeared to lose control of his car at Leighton Buzzard in Bedfordshire this afternoon.
After colliding with a cyclist the car then trapped a woman against a shop wall. An elderly man who was passing the area also suffered minor injuries.
None of the people involved have been seriously injured.
The driver who is in his eighties was also taken to hospital.
"It would appear that an elderly gentleman was trying to do a u-turn in his vehicle. It is believed at this time, that he was trying to press the break pedal but instead he has caught the accelerator, which has taken him in a full circle and during that circle he has collided with a pedal cyclist and two pedestrians, knocking them all over".
– PC RUSSELL THOMPSON, Bedfordshire Police