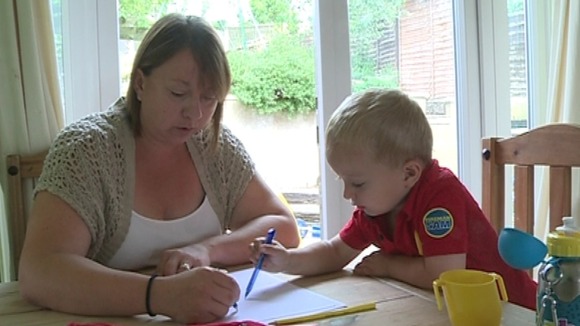 A woman from Stowmarket in Suffolk who thought she was pregnant, discovered when she went for a scan that she had a rare form of cancer instead.
"You think you're going to see a scan of a baby and you're told you're not pregnant, which is a major blow in itself, but then to be told you've got cancer is just devastating."
– Tracey Meads

Now fully recovered the disease, a rare form of cancer called molar pregnancy choriocarcinoma, Tracey Meads is appearing on the new logo for Cancer Research UK.

She wants to raise the charity's profile and also give hope to other women diagnosed with the condition.

Tracey Meads is one of several former cancer sufferers, supporters and staff photographed from above to form a giant letter 'C' on the charity's new posters which will be going up around the UK.
"We are very grateful to Tracey for taking part in our new campaign."

"We hope it will raise awareness of Cancer Research UK's pioneering work and encourage more people to support the charity."
– Jane Redman, Cancer Research UK