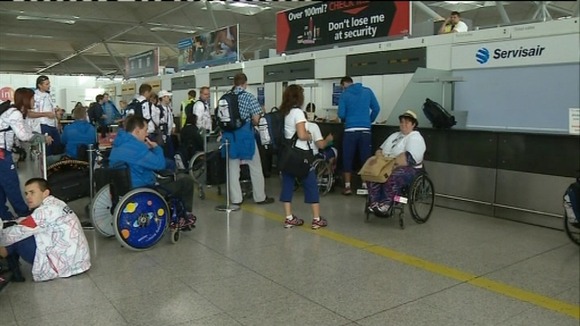 Paralympic athletes have begun to head home from Stansted.
The Czech Team were among the first athletes to depart, preparing to leave from the Essex airport this morning.
The Czech's took 11 medals from the games, one gold, six silver and four bronze medals.
Paralympic cyclist Jiri Bouska, who won the bronze in the individual C4 time trial, said the London Games had been incredible.
I've been to three paralympic games in my life, but these games were just amazing, because when I saw what was happening outside the village, people were enjoying everything, full stadiums and crying crowds. It was amazing, it was beautiful."
– Jiri Bouska