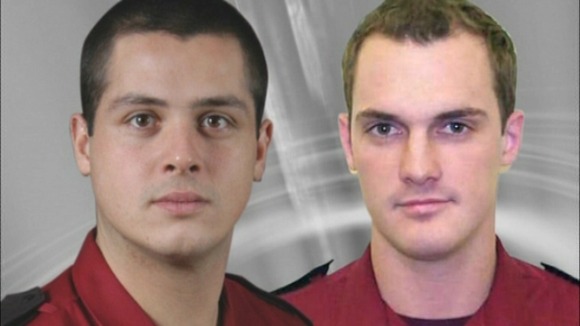 A recent spate of scrap metal thefts has put many lives in danger according to Hertfordshire Fire and Rescue Service.
Four blocks of flats have been targeted in Stevenage, Hertfordshire, including Harrow Court where three people were killed in February 2005.
Metal pipes, known as dry riser outlets, have been stolen from inside the buildings. The pipes are used to pump water into high-rise flats and are essential for fire safety.
One resident at Harrow Court told us: "At the end of the day, we've all got children in the block - it's mainly a block full of children - it's just a bit sickening."
A resident and two firefighters were killed in the blaze seven years ago. A riser outlet had been chained shut after previous incidents of vandalism.
Fire chiefs have slammed the thieves, saying it "puts people's lives at risk."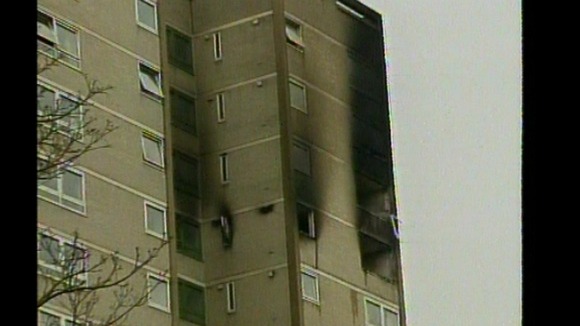 Dry rising mains are an important firefighting system in high rise buildings, enabling us to pump water from the ground to the floor where the fire is.

We have contingency plans, and can still get water to all floors of high rise buildings, but these thefts could delay us dealing with a fire, costing valuable time in saving lives.
– Hertfordshire Chief Fire Officer Roy Wilsher

The fire service says, once again, criminal behaviour is endangering lives. "I actually feel that these thieves have a complete and total disregard for the safety of the occupants in these high-rise premises," said Ian Parkhouse from Hertfordshire Fire and Rescue Service.

The dry riser outlets have now been replaced in the four blocks of flats. The fire service has urged residents of high rise-flats to be on the look out for any suspicious behaviour.

Councillor Richard Thake, Hertfordshire County Council Cabinet Member for Community

Safety, said:
It's disgusting that someone would steal life-saving equipment like this. Bystealing these outlets from high rise residential buildings these crooks are potentiallyputting people's lives at risk.

If anyone knows anything about these thefts I would ask them to tell the police immediately.
– Councillor Richard Thake