Owl stolen from Stevenage garden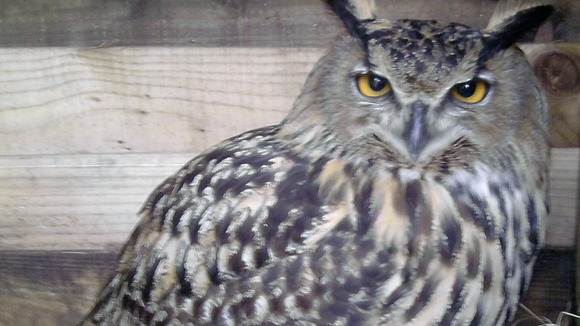 Bedfordshire police are appealing for information after an owl is suspected of being stolen from a house in Holly Copse, Stevenage. Offenders are believed to have entered the garden of the address between 3pm on Friday 14 September and 10am on Saturday 15th September and stolen the bird from an aviary. The stolen European Eagle Owl is one and a half years old. He is about 2ft 6ins tall, has a 5ft wing span, orange eyes and brown and black feather.
"The owl is likely to be hunting for food as it was last fed on Thursday, September 13. It also has quite a distinctive call. The owner is very keen to be reunited with the owl and I would ask anyone who thinks they may have seen it, or if anyone has any information to its disappearance, to please get in contact with the police."
– Rural Special Inspector Simon Wintle, Bedfordshire Police