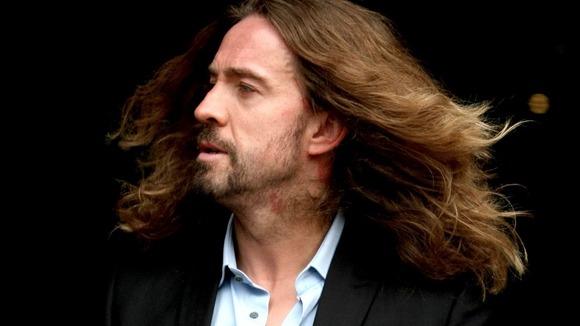 TV comedian Justin Lee Collins made his girlfriend recount every sexual experience she had ever had for a notebook he kept as part of a campaign of domestic abuse, a court heard today.
Anna Larke, of Pirton near Hitchin in Hertfordshire, was made to throw away her DVD collection "on the basis she found some of the male actors in the movies to be attractive", it is alleged.
The performer assaulted and harassed his girlfriend during their nine-month relationship last year, said prosecutor Peter Shaw, at St Albans Crown Court.
The court heard that Collins, who came to fame with Channel 4's The Friday Night Project, made Ms Larke, 38, close her email, Facebook and Twitter accounts after reading her messages.
They met while Collins was still married. Ms Larke helped him move from Bristol to Kew, south west London, in January 2011, and she moved in with him.
Mr Shaw said Collins exhibited a desire to restrict" his girlfriend's activities.
The main part of that relationship was characterised by this defendant exerting control over her, verbally abusing her and physically assaulting her.

Significantly, Mr Collins resorted to compiling a dossier in the form of a Pukka Pad notebook.

The purpose of the notebook was to list every sexual experience with every one of Ms Larke's previous lovers or partners.

"He would ask her questions and then write it down. She felt it was a disgusting thing to have to do and she was worried that she would lose him by doing it.

He sometimes accused her of lying about the details of her past and initially she did lie about her past because she regarded it as acutely private but he told her that it would help the relationship and help him deal with her past."
– Peter Shaw, Prosecutor

Collins was "insistent" that his girlfriend, a recovering alcoholic, "sleep facing towards him and that, if he awoke in the dead of night to find that she turned away from him in the bed, he would rouse her and criticise her for having turned her back to him", the prosecutor said.

The court also heard that Collins verbally abused Miss Larke and had physically assaulted her.

Collins denies harassing his ex-partner. The trial continues.