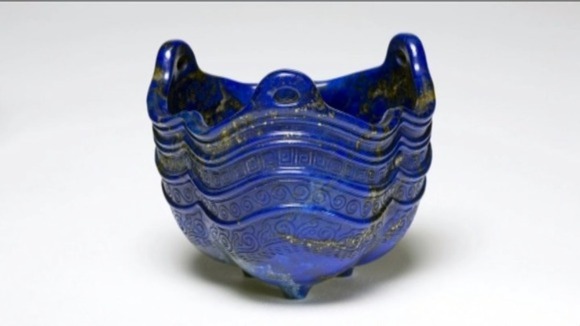 A gang of four who stole rare Chinese art worth up to £15m have been jailed at Cambridge Crown Court.
The items were stolen from the Fitzwilliam Museum, Cambridge. None of the items has been found by police and the gang has so far not revealed what happened to the haul.
Robert Smith, 24, of Kent, Steven Coughlan, 26, of London, and a 29-year-old from London, who cannot be named for legal reasons, were jailed for six years for conspiracy to commit burglary.
Marvin Simos, 16, of Hanameel Street, Victoria Dock, London, admitted burglary. He was sentenced to a four month detention and training order.
Today, passing sentence Mr Justice Fulford described the raid as an act of "cultural vandalism".
He said:
This resulted in the loss to the museum and the public at large, not only in this country but across the world, of pieces of incalculable cultural significance and many millions of pounds in monetary value.

The likelihood is they passed into private hands and will not be seen again for many generations, if at all.

Save for the individuals or individual who commissioned this raid, they are effectively lost forever.

They are rare and beautiful objects and I draw the irresistible inference that they have gone or will go to one or more private collectors.
– Justice Fulford