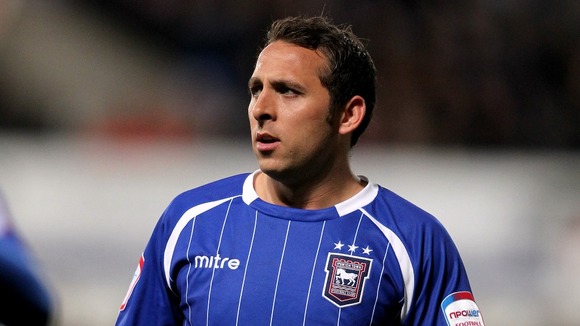 Ipswich Town striker Michael Chopra has been charged in connection with race-fixing by the British Horseracing Authority (BHA).
The centre forward is one of nine people accused of race-fixing.
Chopra and four others have been charged with offering bribes to Andrew Heffernan, a former British licensed jockey now riding in Australia.
Three other people have been charged with other breaches of the rules of racing, the BHA have announced.
The charges relate to a period between November 2010 and March 2011.
Paul Scotney, the BHA's integrity, compliance and licensing director said:
The charges BHA has issued are the result of a long and complicated investigation. This process has taken significant time and resources.

We hope that the announcement demonstrates our commitment to deterring and detecting wrong-doing and taking action against those who we believe to have breached the rules.

However, racegoers and those betting on British Racing should be reassured that instances of this nature are extremely rare and that the overwhelming majority of races are free of suspicion.
– Paul Scotney, the BHA's integrity, compliance and licensing director

Two other footballers have also been charged along with 28-year-old Chopra.

They are: Mark Wilson, 33, a former Manchester United and England Under-21 international and midfielder James Coppinger, 31, also formerly at Doncaster but now on loan at Nottingham Forest.

All face bans from involvement with racing for several years if the charges are found proven.

None of the others charged are public figures.