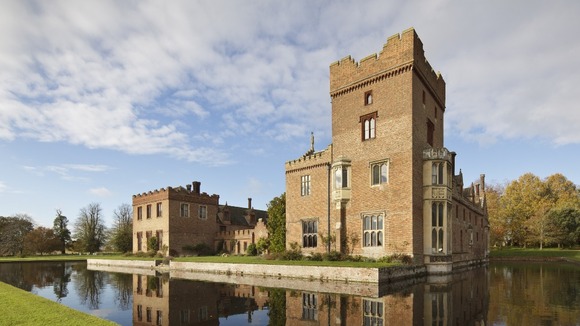 The National Trust is planning a celebration to mark 60 years of caring for Oxburgh Hall in Norfolk
A commemorative tree will be planted on Monday 8 October when the Trust will be planting a Liriodendron, commonly known as a Tulip Tree, in the grounds.
"The past six decades have seen some tremendous changes in Britain but Oxburgh Hall is still the same, charming medieval hall that is always was.

The work of the National Trust has made a huge and positive impact on the hall and the surrounding estate. Our conservation experts have been able to preserve the building for future generations, largely thanks to the funding we receive from visitors and membership fees.

Without that income, many beautiful places like Oxburgh Hall would not be there for everyone to enjoy."
– Teresa Squires, Property Manager, Oxburgh Hall

The National Trust took over the 15th century hall and its estate in 1952, when it was given to the Trust by members of the Bedingfeld family after years of uncertainty about its future.

Two years earlier in 1950, the 9th Baronet, Sir Edmund, had been forced to sell Oxburgh at a time when many country houses were falling into disrepair. The estate was sold at auction to a property developer who wanted to demolish the hall and build 70 houses on the land.

Fortunately, at the 'eleventh hour' the house was saved thanks to a few female family members - Sybil, Lady Bedingfeld, Violet Hartcup and Mrs Greathead - who sold their homes to raise enough money to buy back the house from the developer, before later passing it on to the National Trust.

Members of the family still live in part of the hall as tenants of the Trust.