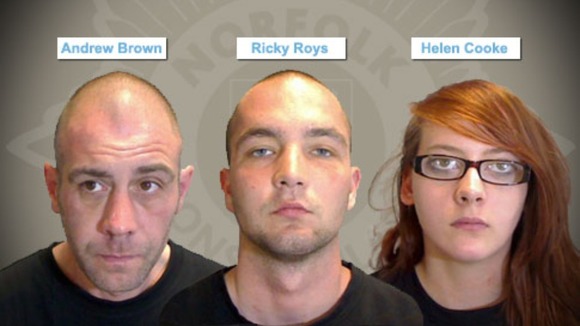 Three people who subjected a vulnerable man to "sadistic" levels of torture similar to the horror series Resident Evil have each been jailed for life for his murder.
Derek Blake, 44, was found dead in a bath full of water in a flat in his hometown of Great Yarmouth, Norfolk, on May 24.
A pathologist found he had suffered 104 separate injuries and had been subjected to a "painful and humiliating" ordeal, Norwich Crown Court heard.
One of his killers later compared the alcohol-fuelled attack to Resident Evil, a graphic series of video games which has inspired five horror films.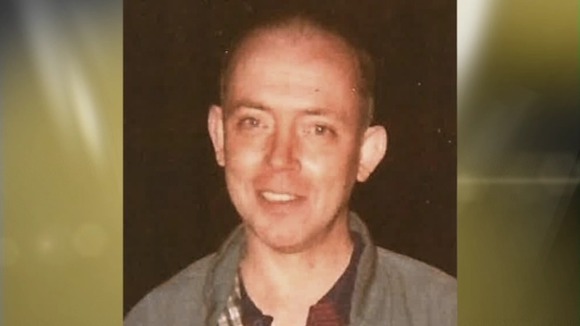 This was a murder involving sadistic conduct. This went far beyond a punishment beating and the infliction of this many injuries confirms you intended to kill him.

You had been overtaken by the gravity of your own actions.

It is obvious Brown took the lead but this must be balanced against the obvious sustained involvement of each person."
– Judge Peter Jacobs

The attack included pouring boiling water over Mr Blake, inflicting cuts and burns all over his body and torturing him with a pool cue.

The letter J had been carved into the side of his face.

Ricky Roys, 20, Andrew Brown, 42, and Helen Cooke, 19, all of St Nicholas Road, Great Yarmouth, pleaded guilty to the murder.

Judge Peter Jacobs sentenced all three to life imprisonment. Brown must serve a minimum of 23 years, Roys 20 and Cooke 18 before they will be considered for release.
Brown, Roys and Cooke were known to Derek Blake and they had all been drinking together on 23 May. The true motivation of why they attacked Derek in such a savage manner may never be known but the extent to which they tortured him was completely incomprehensible and inhuman.

There was evidence to suggest that this offence was premeditated. No sentences will alleviate from the family the knowledge of the suffering that Derek endured."
– Det Chief Insp Andy Guy
*First and foremost we would like to thank the Joint Norfolk and Suffolk Major Investigation Team and all their staff for their time and dedication in bringing this case to court. We would also like to thank the Crown Prosecution Service. *

*So good was all their work in the investigation that these offenders pleaded guilty to murder due to the overwhelming evidence against them. *

*This has been a very trying time for all our family. These three people have left three daughters without a father and their children without a granddad. They have also taken a much loved son, brother, uncle and friend. *

*While we do not think that any sentence would be long enough due to the brutal, torturous and sadistic nature of Derek's murder, we believe justice has been served and these people will be locked up for a long time unable to harm any other members of the public. *

Our family would now like to be left alone to mourn Derek and to try to get back to some sort of normality, rebuilding our lives without him.
– Family statement