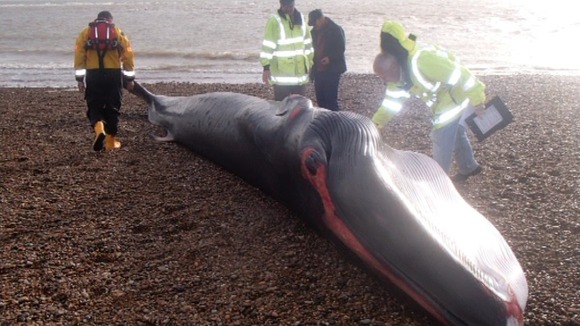 A young whale washed up on the Suffolk coast is being turned into biofuel for cars and lorries.
The fin whale died after it became trapped on the beach at Shingle Street near Woodbridge last Sunday. Suffolk Coastal Council decided the carcass should be used for something useful so it's now being rendered down.
It could produce up to 2000 litres of biofuel. The whale has been taken away by local rendering firm Clarkes of Melton.
The firm's owner Philip Clarke has sent the whale to another specialist firm to have its tallow oil removed from its blubber. He expects that the whale could produce up to two tonnes of oil.
"It will be fuel for vehicles to drive thousands of miles.

"The bulk of the rest of the whale will be incinerated at a power station which uses animal remains as fuel to produce electricity. Nothing will go to waste."
– Philip Clarke, Clarkes of Melton