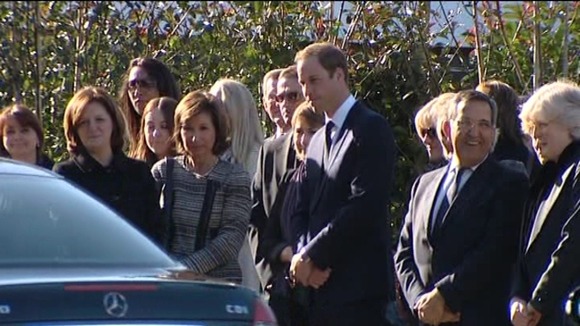 As a tribute to a much loved nanny, it was a touching way to say goodbye. At the end of Olga Powell's funeral service a children's choir sang 'Let's go Fly a Kite'; a song from Mary Poppins.
Like Mary Poppins, Olga Powell looked after many children from many families in her career, but none were more famous than Princes William and Harry.
Prince William's presence at her private funeral today was a very public mark of his respect for her. Also at the service were Princess Diana's two sisters Lady Sarah McCorquodale and Lady Jane Fellowes. Their attendance a reminder of Princess Diana's immense affection for Mrs Powell.
The 82 year old who originally came from Mutford, near Lowestoft in Suffolk, served as a Royal nanny for 15 years. She arrived six months after Prince William was born and supported both boys through their parents' divorce and the death of their mother.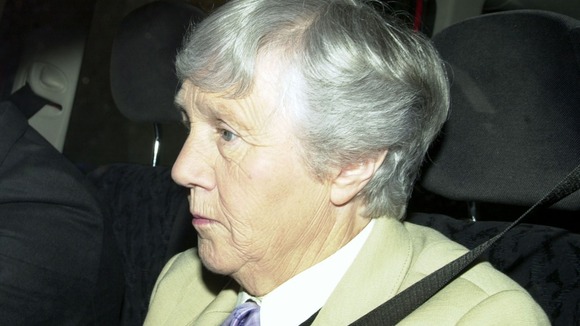 For Prince William to have come today is a huge honour and a mark of what she meant to him and Prince Harry and the rest of the family through what was a very difficult time for the Royal family. Olga was able to support both the boys and their mother at that difficult time with the greatest of discretion.
– The Revd David Bradburn, United Reformed Church, Broxbourne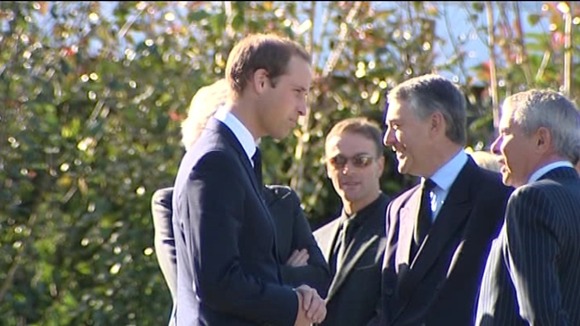 Olga Powell retired from Royal service in 1997 but continued to play an important role in the Princes' lives. She wrote to Prince Harry just a few weeks ago to wish him luck on his current tour in Afghanistan and attended Prince William's wedding last year.
Besides her role supporting the Royal family, Mrs Powell was also a much loved figure in her local community of Broxbourne in Hertfordshire; around a hundred mourners came to her funeral in Harlow today to remember her.
Among them was Andrew Hambling who had been a friend to Olga Powell and her late husband for fifty years.
"She was a warm woman and extremely interested in people. She was totally unselfish, generous, friendly and always giving of herself, never taking."
– Andrew Hambling, Friend of Olga Powell

Olga Powell's loyalty to the two young men that she always referred to as "the boys" is evident in one of her last requests. In her will she asked for any donations to go to Prince Harry's charity Sentebale.