Final stage of soldiers' cycle ride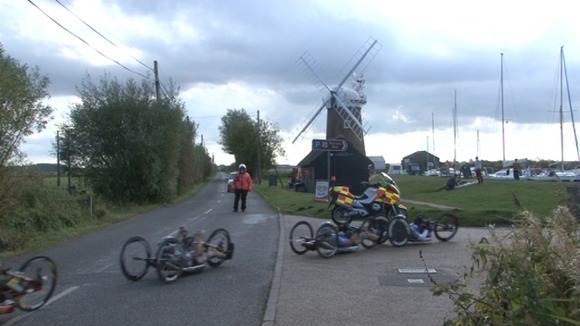 A group of amputee soldiers who started a 250 mile cycling trek in Sandringham on Saturday are expected to finish the ride in London today. This morning the 30 riders will start the final stage from Southend to Greenwich.
Over the past week the team from the UK and US have cycled through Cromer, Great Yarmouth, Southwold, Ipswich and Colchester.
The cyclists are all serving or veteran soldiers, who've been injured in the line of duty. They are using modified bikes, hand cycles and standard road bikes, depending on their needs.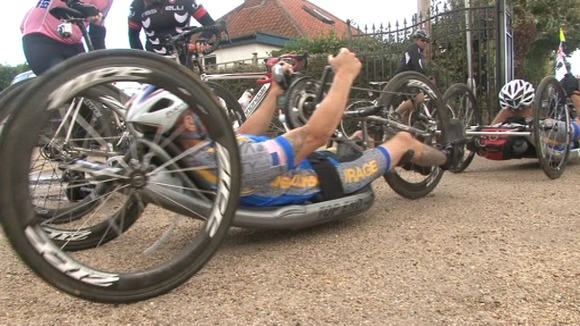 The aim is to raise awareness of the challenges they face after injury. Their journey started at Sandringham in Norfolk on Saturday, they then made their way down the Norfolk and Suffolk and Essex coast.
The recent Paralympics opened everyone's eyes to the amazing things a disabled person can achieve in their chosen sport. Not only will Soldier Ride UK participants undergo a great physical challenge and achieve personal milestones; they will raise awareness of the need for ongoing public support for the wounded soldiers from both nations. It's vital the public knows that with their help, charities like the Wounded Warrior Project, BLESMA and The Soldiers' Charity will continue to be there for them.
– Major General Martin Rutledge, The Soldiers' Charity

It's the second time the event has been held in the UK and is based on the US Soldier Ride.