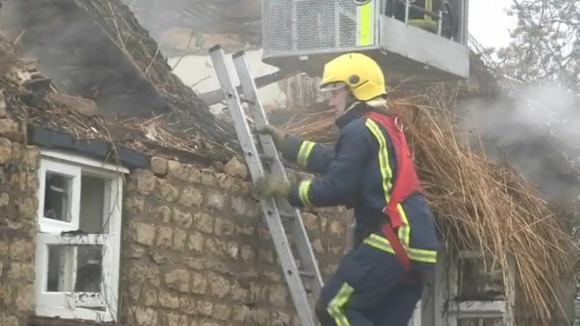 A decision on whether to press ahead with plans to merge Cambridgeshire and Peterborough Fire Authority with Suffolk is expected today.
The counties are already working together to make sure front-line staff can be delivered on a tighter budget.
If the decision gets the go-ahead, the Fire Authority will then look into how the two could merge so that a final decision can be made next year.
We know that further budget cuts after 2015 are very likely. Therefore it is sensible for us to look at collaborating further with another fire service or even merging services. Cambridgeshire Fire and Rescue Service has already successfully combined its control room with Suffolk's and so further collaboration of some scale is a natural choice.
– Fred Brown, Chairman of Cambridgeshire and Peterborough Fire Authority