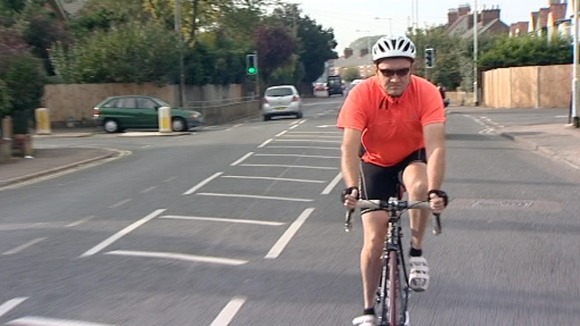 A man from King's Lynn in Norfolk has taken up the famous challenge of Norman Tebbit and 'got on his bike' to look for work
Six months ago Mark Richardson lost his job when Millets closed in his home town of King's Lynn. And he hasn't had any more work despite applying for 150 vacancies.
So he's taken to the road to advertise himself.
Mr Richardson often rides up to fifty miles a day in his quest for a job. The former store supervisor has an HND in Applied biology and has worked in a number of laboratories for leading companies.
He's also worked for the RSPB, and been an English teacher in Vietnam.
He says he'll consider anything if it means he can provide for his wife and children again.