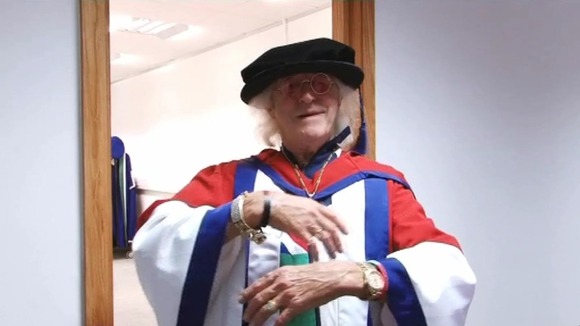 The University of Bedfordshire has stripped Jimmy Savile of an honorary degree given to him in 2009.
He received the honorary Doctorate of Arts in recognition of his fund raising work for Stoke Mandeville Hospital in Buckinghamshire. He's raised more than 40 million pounds over the last 25 years.
The honorary award for Jimmy Savile was in recognition of his charitable fund raising. It was given in good faith in 2009 without the knowledge of the current very serious allegations. In this light, the University of Bedfordshire has confirmed that the honorary award should be rescinded."
– University of Bedfordshire