Essex rail company named best in Britain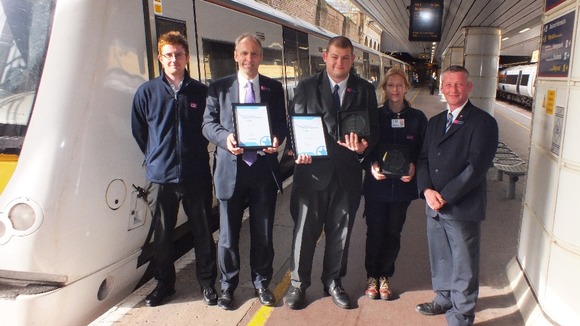 National Express train operator c2c, which runs rail services from Southend to London, has been named "Rail Operator of the Year" at the National Transport Awards.
In September c2c set a new UK punctuality record, with 97.2% of trains arriving on-time during the past twelve months – the tenth successive time that c2c has finished top of this punctuality table.
Judges praised the way c2c has pioneered new ways of involving and communicating with passengers, including a unique trial of its new timetable before it was introduced to allow customer feedback, as well as engaging with customers through its Twitter channel that now has over 8,000 followers.
"I am thrilled that c2c has been recognised as the country's leading train operator. It has been our most successful year ever, delivering new levels of train punctuality never achieved before in the UK, and the award is recognition for the hard work of every single c2c employee."
– Julian Drury, c2c Managing Director